BMD Enters Joint Venture with Colombian Law Firm
Press Release
January 20, 2023
BMD and AZC Abogados enter partnership to expand international business capabilities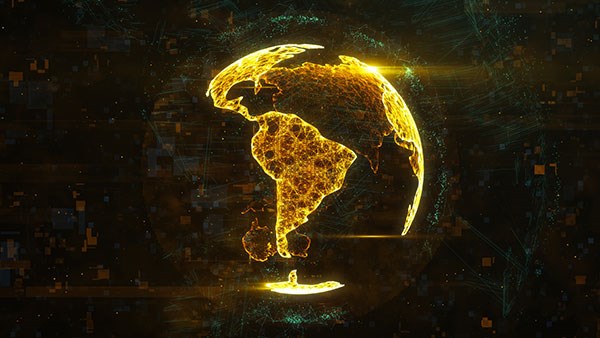 ORLANDO, FL – The business law firm of Brennan, Manna, Diamond (BMD) – with nearly 80 attorneys and ten offices across the country – has entered into a joint venture with Colombian law firm AZC Abogados. 
The partnership is part of BMD's international growth strategy to assist U.S. and Colombian businesses doing business across borders. The firms will focus on helping international clients with legal matters related to Corporate and Commercial Law, Venture Capital and Securities Transactions, Real Estate Law, Immigration, Technology and Intellectual Property, and Anti-Money Laundering.
AZC Abogados has 45 attorneys (many of whom are bilingual) with offices in Cali and Medellín with attorneys throughout Colombia's capital, Bogotá. AZC Abogados principal practice areas are corporate law, intellectual property, mergers and acquisitions, capital investments, real estate, and oil and gas. For two years in a row, 2019 and 2020, AZC Abogados was awarded by Acquisition International as the best Intellectual Property law firm in Colombia.
Colombia's global position within the international business community allows for increased relations to Latin America due to their position as a global business hub, their location with active shipping seaports, and trade agreements that allow entry into the majority of industries within the United States. In addition, the currency exchange assists international investors with low investment capital and high margin returns.
"We are excited to enter into this new joint venture between AZC and the BMD business family. The legal team at AZC has the knowledge and experience to support our clients' desires to invest and create business opportunities in South America. We have found that many companies are inadvertently creating legal issues due to their lack of knowledge surrounding laws and taxes in Latin America. With this partnership, we will mitigate risk to our clients while leveraging the investment opportunities that are growing in Colombia and throughout the region," said BMD's Orlando Office Managing Partner, Robert Q. Lee. "We considered many opportunities in Colombia and entered into strategic discussions that led us to realize that this partnership will allow us to further grow our active international practice while supporting our clients' needs."
"This joint venture is an excellent opportunity for United States and Colombian companies doing business or expecting to expand their presence in one of these countries or in Latin America to support their international transactions with trusted and experienced law firms, which would assist them in navigating through all of the legal matters involved in each jurisdiction," said BMD Foreign Legal Consultant Jose Sanchez. "Our goal is to facilitate international transactions and help our clients generate business opportunities between the United States and Latin America, so this joint venture would provide a broad overview of how to conduct and secure their transactions in a jurisdiction and language they are not familiar with."
Clients First. Business Family. Entrepreneurship.
Brennan, Manna & Diamond was founded in 2000 with the goal of combining highly skilled, talented attorneys with practical experience in business matters, to create a new way to provide legal and business services to its clients.
BMD's access to a network of successful business entrepreneurs, consultants and developers allows for innovative solutions, symbiotic partnerships, and sound legal and business advice. BMD serves clients of all types and sizes in numerous industry sectors nationwide, in the areas of: Business and Corporate; Construction Law; Employment and Labor; Finance; Government Affairs; Healthcare; Immigration; Intellectual Property; International Law; Litigation; M&A; Real Estate; Tax, Estate, Asset Protection and Wealth Management and more.
BMD's offices are located in Akron, Beachwood, Canton, Cleveland, Columbus and Willoughby, Ohio; Bonita Springs, Jacksonville and Orlando, Florida and Phoenix/Scottsdale, Arizona. For additional information, please visit www.bmdllc.com.
---