Diversity & Inclusion
---
We're committed to Empowerment & Opportunity
We are a team of unique individuals and entrepreneurs with a common goal of driving equitable opportunities for clients, business partners, and the community. BMD strives to be inclusive and to embrace the diversity and distinctiveness of our team members and our clients. We aim to foster a sense of belonging and respect so that each person is empowered to work, act and be their authentic selves. 

Celebration of Diwali - The Festival of Lights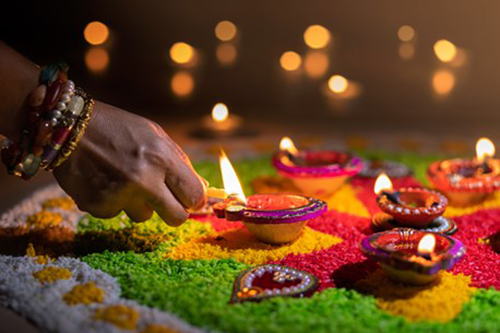 As we approach the season when so many cultures across the world celebrate and give thanks, BMD would like to highlight Diwali (pron. "thee-vah-lee") - The Festival of Lights. The Festival of Lights is of great cultural importance for Hindus, Jains, and Sikhs in India and all over the world. It is one of the most important holidays in many South Asian cultures and religions. In fact, more than one billion people across the globe celebrate its meaning, which represents the triumph of light over darkness, knowledge over ignorance, and good over evil. The celebrations include days and times set aside for prayer, cleaning, decorating, dressing in one's finest clothes, feasts, gift giving, games, family togetherness, fireworks, feeding the poor, and charitable gifting.
In addition to the lighting of the beautiful lamps known as diyas, many decorate with magnificently colorful rangolis, which are elaborate designs made from deeply colored rice, powder, beans, flowers, and other materials. In 2022, The Festival begins on October 22 with Diwali falling on October 24.
The Festival of Lights keeps at the forefront the principles of:
Give and Forgive – Forget and forgive and be festive in the joy that comes from forgiveness
Rise and Shine – Wake up before the sun to receive blessings of health, discipline, and spiritual growth
Unite and Unify – Celebrate with love and joy and embrace others
Prosper and Progress – Good deeds, beginning anew, prayers for prosperity and generosity abound
Illumination of the Soul – Allow the lights to illuminate the soul and experience joy
From all of us at BMD, we wish all who observe Diwali - The Festival of Lights, a joyous and meaningful celebration with tremendous prosperity in the New Year!
---
BMD and Community Legal Aid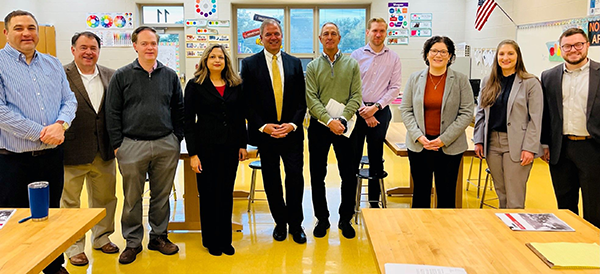 BMD in partnership with Community Legal Aid held the fifth pro-bono clinic in downtown Akron on October 1, 2022. Thanks to CEO Jack T. Diamond, Attorney Angelina Gingo, Partner Matthew Duncan, Member Robert Hager, Attorney Jack Hinneberg, Of Counsel Michael Steel, Member Duriya Dhinojwala(who chairs BMD Akron's Pro Bob Committee), and law clerks Jacob Davis, and Jillian Chapman for their participation. 
This unique partnership between BMD and Community Legal Aid, which launched in 2018, offers a half-day Saturday clinic at a local elementary school. In four years, the clinic has reached over 200 Akron residents who otherwise, would not have had access to speaking with attorneys regarding their legal concern.
As a community leader, BMD understands the importance of our professional responsibility to giving back. Our firm's core values are aligned with empowering others and ensuring that we take care of individuals in our community that need our help the most. As a firm, we are proud to be part of the Neighborhood Law Clinic and committed to pro bono work and continuing to build upon the program's success. 
---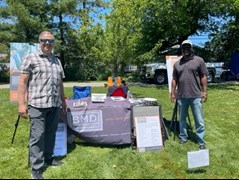 BMD Celebrates Juneteenth
Attorneys Marlon Primes and Robert Hager participated in the Juneteenth Celebration, which occurs every year on June 19, in University Heights, Ohio where BMD was a co-sponsor of the event. The event included multiple performers and sponsors to help celebrate this holiday and bring the community together. Juneteenth is a holiday to commemorate the emancipation of enslaved African Americans in the United States. We are proud to represent BMD and support the community's efforts to promote equality, diversity, and inclusion.
---
Celebration of Women's History Month: Firmwide Message
March 1 marks the first day of Women's History Month.  This month, we celebrate women's contributions to history, culture, and society, including women's contributions to BMD.  International Women's Day occurs every year on March 8.  Celebrated by many countries across the world, International Women's Day is sponsored by the United Nations "[t]o recognize the fact that securing peace and social progress and the full enjoyment of human rights and fundamental freedoms require the active participation, equality and development of women; and to acknowledge the contribution of women to the strengthening of international peace and security." 
The 2022 theme for Women's History Month is "Women Providing Healing, Promoting Hope." This theme is "both a tribute to the ceaseless work of caregivers and frontline workers during this ongoing pandemic and also a recognition of the thousands of ways that women of all cultures have provided both healing and hope throughout history." 
In honor of Women's History Month, and as part of our ongoing inclusion efforts, we wanted to acknowledge and thank some of the women of BMD in leadership roles, who are helping us stay competitive and innovative when serving our clients, both directly and behind the scenes. 
Thank you to all the women working at BMD.  Your contribution to our business is unparalleled and we could not serve our clients without the hard work and dedication each of you show to making this firm successful.
Amanda Waesch who serves as BMD's Vice President, sits on our Executive Committee, and is the firm's Marketing and Business Development Chair
Jeana Singleton who serves on our Executive Committee and as the firm's General Counsel
Duriya Dhinojwala who serves as Co-Chair of our BMD Pro Bono Committee
Daphne Kackloudis who is a former Chair and current member of our BMD Empowerment and Opportunity Committee
Kate Hickner who leads the BMD Ventures Group
Ashley Watson who leads the Columbus Summer Law Clerk Program
Mary Miles who serves as our Chief People Officer
Jennifer Shankleton who serves as our Director of Marketing
Karla Fish who serves as Office Manager of Columbus
Angela Breier who serves as Office Manager of Cleveland
Megan Gruber who serves as Office Manager of our Florida offices
Brandy Bader who serves as BMD's Controller
Dee Botzer who serves as our Billing/Collections Administrator
Rebecca Stefanko who is co-managing Billing/Collections with Dee
Sarah Schork who serves as our IT Trainer


Celebration of Asian American and Pacific Islander Heritage Month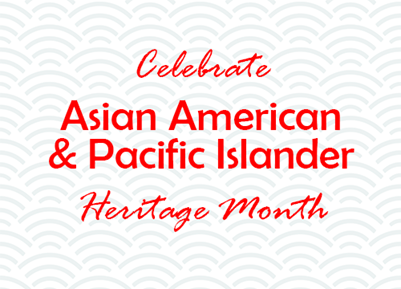 In recognition of Asian American and Pacific Islander Heritage Month (AAPI Heritage Month), Brennan Manna and Diamond is proud to recognize the contributions and achievements of our AAPI members. 
Asian American and Pacific Islander Heritage Month (AAPI Heritage Month) is an annual celebration that recognizes the historical and cultural contributions of individuals and groups of Asian and Pacific Islander descent to the United States. The AAPI umbrella term includes cultures from the entire Asian continent—including East, Southeast and South Asia—and the Pacific Islands of Melanesia, Micronesia and Polynesia. AAPI Heritage Month became an official month-long celebration in 1990. May became designated as Asian/Pacific American Heritage Month in 1992 by President George H. W. Bush and renamed as AAPI Heritage Month in 2009. 
With over 24 million in population, Asian Americans and Pacific Islanders are the fastest growing racial group in the United States, making up seven percent of the total United States population. AAPI communities consist of approximately 50 ethnic groups speaking over 100 languages, with connections to Chinese, Indian, Japanese, Filipino, Vietnamese, Korean, Hawaiian, and other Asian and Pacific Islander ancestries. 
AAPI people have contributed significantly to different aspects of American culture and society, including science and medicine, literature and art, sports and recreation, government and politics, and activism and law. In 2021, Kamala Harris became the first Asian American Vice President of the United States. 
BMD is proud of our AAPI members and supports diversity and inclusion throughout our firm. We recognize the importance of empowering individuals to drive equal opportunities across all aspects of their practices and business interactions. We embrace and respect the unique qualities of all our clients, colleagues and communities.
Celebration of Black History Month
February 1 marks the first day of Black History Month.  We are grateful to be part of an organization that prioritizes people and our collective heritage. We often say that our workplace culture is a differentiating factor that contributes to our success and makes BMD unique. One key element of our culture is the commitment to be inclusive and to embrace the diversity and distinctiveness of our team members and our clients. It is this inclusive approach that allows us to remain competitive and innovative—now and in the future. 
In honor of Black History Month, and as part of our ongoing inclusion and diversity efforts, we want to provide our employees with some information on the background of Black History Month and resources to learn more about Black life, history, and culture. 
The first ever month-long celebration of Black History was established at Kent State University in Kent, Ohio. In February 1970, Kent State students, faculty, and administration designated the entire month of February as a celebration of Black History—preceding the national holiday designation, which was established in 1976. 
President Gerald Ford officially recognized Black History Month in 1976, calling upon the public to "seize the opportunity to honor the too-often neglected accomplishments of Black Americans in every area of endeavor throughout our history." Today, Black History Month is a time to honor the contributions and legacy of Black Americans across U.S. history and society. 
Each year, Black History Month has a theme.  The theme for 2022 focuses on the importance of Black Health and Wellness. This theme acknowledges the legacy of not only Black scholars and medical practitioners in Western medicine, but also other disciplines (e.g., birthworkers, doulas, midwives, naturopaths, herbalists, etc.) throughout the African Diaspora. The 2022 theme considers activities, rituals, and initiatives that Black communities have done to be well. During Black history month this year, with the backdrop of Black Health and Wellness, we also recognize racial health disparities. Per the CDC: 
"The data shows that racial and ethnic minority groups, throughout the United States, experience higher rates of illness and death across a wide range of health conditions, including diabetes, hypertension, obesity, asthma, and heart disease, when compared to their White counterparts. Additionally, the life expectancy of non-Hispanic/Black Americans is four years lower than that of White Americans. The COVID-19 pandemic, and its disproportionate impact among racial and ethnic minority populations is another stark example of these enduring health disparities."
---
BMD Sponsored the 7th Annual The Real Black Friday Black Business Expo
Brennan, Manna & Diamond was proud to sponsor The Real Black Friday's 7th Annual Black Business Expo on February 19, 2022 in downtown Cleveland, Ohio.
The Real Black Friday is an initiative created in order to bring awareness and exposure to Black-owned and operated businesses in northeastern Ohio. The purpose is to inform the community of the number and types of Black-owned businesses, while also encouraging individuals to financially support these businesses as consumers.
---
BMD recently welcomed Former US Attorney Marlon Primes as Partner and Co-Chair of the Business & Tort Litigation Group
Marlon will be providing his leadership serving on BMD's E&O Committee to advance the firm's diversity, equity and inclusion goals.
Marlon served as President of the Norman S. Minor Bar Association from 1995 – 1996, and he is the recipient of NSMBA's highest honor, the Trailblazer Award. Mr. Primes also served as a Vice President for the National Bar Association (NBA) from 2002 to 2008. The NBA was founded in 1925, and it is the nation's oldest and largest network of predominantly African-American attorneys and judges.
Mr. Primes is a distinguished former Assistant U.S. Attorney (AUSA) for the Northern District of Ohio with 30 years of experience, and he has transitioned to serve as a BMD Partner and Co-Chair of the Business and Tort Litigation Group. At BMD, Mr. Primes represents companies across the U.S. in high-stakes litigation. 
Click here to learn more about Marlon's background.
---
League Park Project
We are happy to share in the excitement with Brennan Manna Diamond (BMD) Attorney Cassandra Manna and BMD partner, Signet, LLC on their new development project with the Baseball Heritage Museum at E. 66th and Lexington in Cleveland. In partnering with the community, Signet's team will work with Bob Zimmer of the Baseball Heritage Museum on a development project next to League Park, expanding services to fill needs within the community, including access to retail and employment. Click here and here to learn more about BMD's partnership with Signet on the redevelopment of and around League Park. As an update, City Planning has also approved the design as of January 2022. 
---
---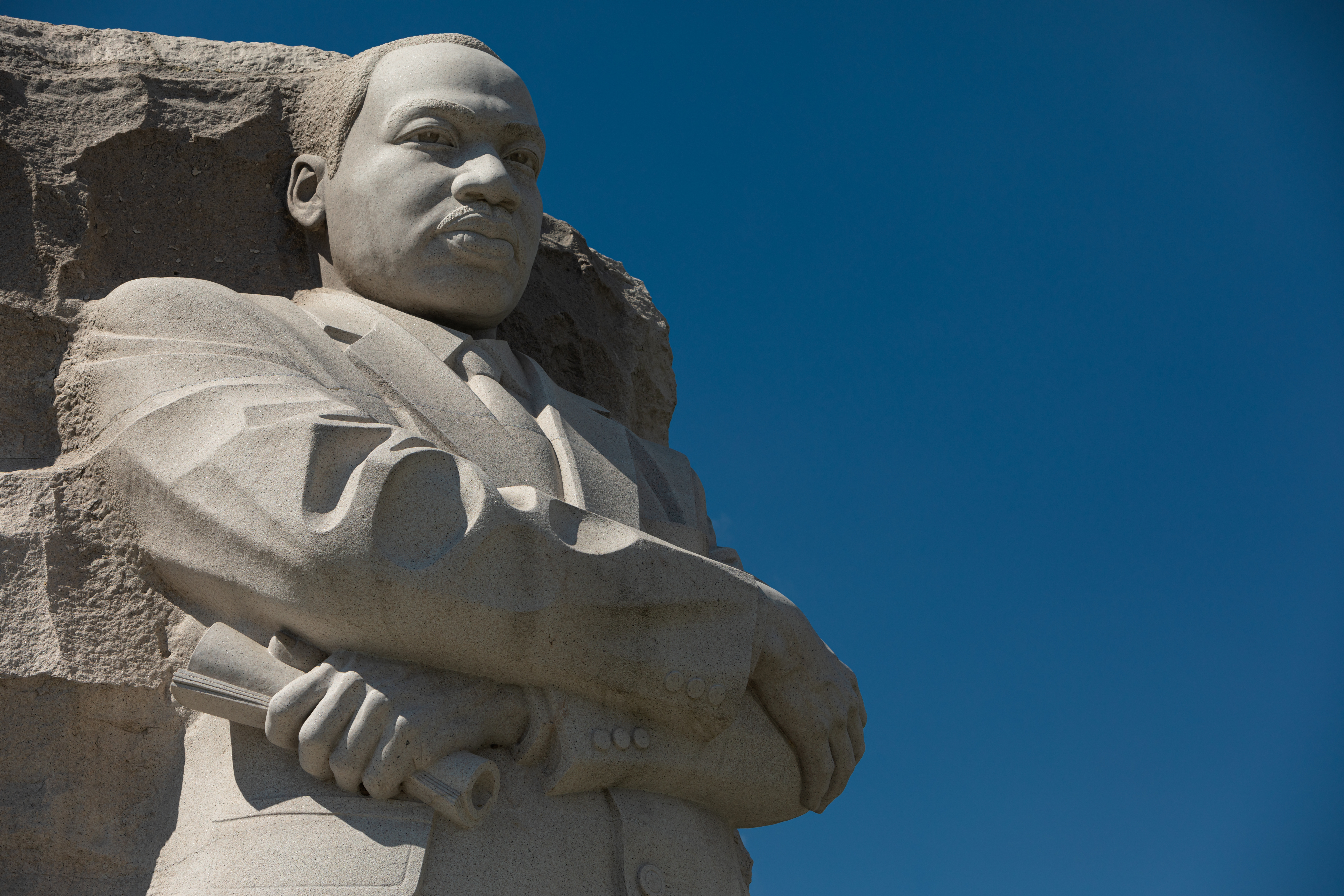 Looking for a way to celebrate Dr. King? Visit Cleveland's own Rock and Roll Hall of Fame YouTube channel for free virtual programming. 
Martin Luther King Day 2022
On January 18, 2022, the nation will celebrate the 92nd birthday of Dr. Martin Luther King, Jr. During the holiday, please take a moment to reflect on Dr. King's rich legacy.  It includes, among other things, forming coalitions that eventually led to the passage of the Civil Rights Act of 1964, the Voting Rights Act of 1965, and the Fair Housing Act of 1968. Dr. King's commitment to inclusivity to effectuate change exemplifies the notion that alliances can make the difference between achieving goals and stalemate. 
Dr. King is also remembered for his famous Letter from a Birmingham Jail. Dr. King wrote it with a pen and pad and without the benefit of a computer and the internet while incarcerated for protesting laws in Birmingham that restricted the ability of African Americans to vote, use public transportation, shop in department stores, eat at restaurants, serve on juries, and participate in other aspects of life and democracy. Remarkably, Dr. King faced intense criticism for his protests in Birmingham because, according to his critics, he lived in Atlanta, and he was an outside agitator.  Dr. King's famous response was that "a threat to justice anywhere is a threat to justice everywhere" – a reminder that Americans have a responsibility to take a stand when we witness injustice, even when that injustice doesn't impact us directly. 
BMD values all aspects of diversity and the importance of giving talented attorneys from different backgrounds an opportunity to represent our clients in a variety of essential areas.
BMD Empowerment & Opportunity Committee 
Cassandra Manna, E&O Committee Chair & Attorney
Andrew Allman, Attorney
Shalini Bhatia, Attorney
Robert Hager, Member & Executive Committee Member
Kathryn Hickner, Member
Daphne Kackloudis, Member
Robert Lee, Member and Managing Partner, Orlando
Mary Miles, Chief People Officer
Marlon Primes, Partner
Adrian Ribovich, Member
David Scott, VP and Managing Partner, Columbus
Jennifer Shankleton, Director of Marketing
Bill Wolf, Chief Financial Officer