BMD Promotes Jennifer Shankleton to Chief Growth and Development Officer
Press Release
June 28, 2023
The business law firm of Brennan, Manna & Diamond, LLC (BMD) – with nearly 80 attorneys in 11 offices across the country – has announced the promotion of Jennifer Shankleton to Chief Growth and Development Officer.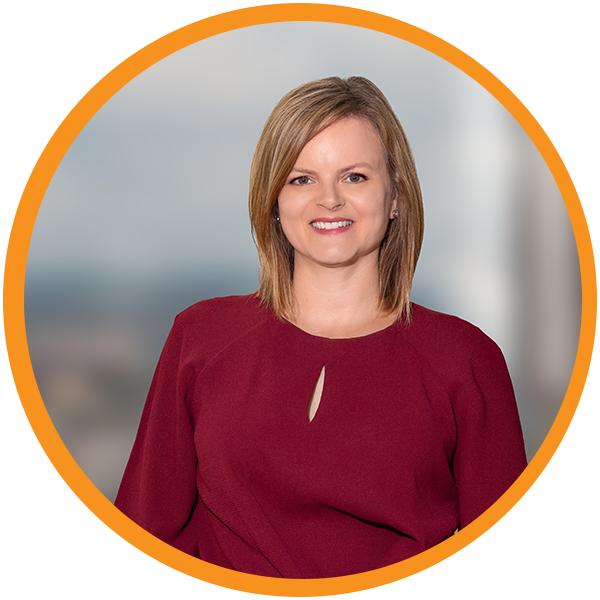 Jennifer was hired as the Director of Marketing in early 2020, where her goal has been to establish a strong foundation for marketing and business development as well as "level up" the firm's marketing, branding, and client development efforts. Jennifer works closely with BMD's attorney and business leadership team.  She spearheaded the establishment of the firm's first full-service marketing team during a period of healthy growth for the firm.  In late 2022, Jennifer launched an internal business development coaching program focused on marrying the firm's strategic vision with individualized coaching sessions for attorneys at all levels.
"Jen has been a tremendous asset to our firm," said Amanda L. Waesch, Vice President of Marketing and Business Development.  "Jen's promotion and her new title is truly reflective of the outstanding role that she has been performing since joining BMD.  This is a testament to her leadership, talent, and strong understanding of BMD's core values and strategic vision." 
In her newly defined role, Jennifer will focus on strategic growth and business development from a marketing, client development, and attorney growth and training perspective. She will use her extensive business development experience to coach and guide attorneys on growing and developing their client base, from associate and lateral onboarding to practice group development and more. Jennifer has been advancing a comprehensive program to support the firm's and attorneys' growth strategies and will continue to lead the team in marketing activities.
Jennifer has more than 20 years of marketing experience and 15 years of expertise inside mid-size law firms in Northeast Ohio, where she has built and lead legal marketing teams, and provided strategic marketing guidance to leadership. She is currently President of the Midwest Regional Governing Board for the Legal Marketing Association (LMA); has volunteered in a variety of roles within LMA including local, regional, and international committees since 2010; and finds fulfillment in both mentoring and connecting other legal marketing professionals. Jennifer is driven by her commitment to the firm's clients, BMD team members, and innovative marketing and business development practices. As Chief Growth and Development Officer, she will have the opportunity to help others succeed and achieve their goals.
Jennifer's promotion exemplifies BMD's commitment to positively reward and train as a means of elevating leadership firmwide. Jennifer's concept to "level up" has been incorporated throughout BMD with the goal of driving equitable opportunities for all. Her dedication, professionalism, and continuous drive for excellence embodies the firm's core values of Client First, Business Family, and Entrepreneurship.
Clients First. Business Family. Entrepreneurship.
Brennan, Manna & Diamond was founded in 2000 with the goal of combining highly skilled, talented attorneys with practical experience in business matters, to create a new way to provide legal and business services to its clients. BMD's access to a network of successful business entrepreneurs, consultants and developers allows for innovative solutions, symbiotic partnerships, and sound legal and business advice. BMD serves clients of all types and sizes in numerous industry sectors nationwide, in the areas of: Business and Corporate; Construction Law; Employment and Labor; Finance; Government Affairs; Healthcare; Immigration; Intellectual Property; International Law; Litigation; M&A; Real Estate; Tax, Estate, Asset Protection and Wealth Management and more. BMD's offices are located in Akron, Canton, Cleveland and Columbus, Ohio; Bonita Springs, Jacksonville and Orlando, Florida; Phoenix/Scottsdale, Arizona. For additional information, please visit www.bmdllc.com.