IRS Issues Guidance Relating to High Deductible Health Plans and Coronavirus Testing
Client Alert
March 12, 2020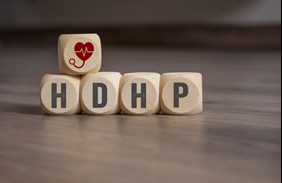 In response to the Coronavirus/COVID-19 pandemic, the IRS has released guidance in Notice 2020-15 relating to the testing and treatment for individuals covered by a High Deductible Health Plan (HDHP).
Under normal circumstances, an HDHP will fail to satisfy the requirements of an HDHP if it provides coverage for testing or treatment before the annual minimum deductible has been met (subject to certain enumerated well-known exceptions for wellness and preventative care). A plan disqualification would prohibit participants in the HDHP from making contributions to their Health Savings Account as HSAs require coverage by an HDHP.
The Notice provides that an HDHP will not fail to qualify as an HDHP "merely because the health plan provides medical care services and items purchased related to testing for and treatment of COVID-19 prior to the satisfaction of the applicable minimum deductible." As a result, the fact that an individual is covered by an HDHP will not be impacted by free or reduced charges for testing and treatment of Coronavirus/COVID-19, regardless of whether or not they have met the deductible requirements under the HDHP.
While the IRS has chosen to provide this relief for both HDHPs and those individuals who receive their coverage through such a plan, this announcement has no impact on whether or not an insurance carrier will take any action regarding coverage for these items. Please contact your insurance carrier to determine what, if any, accommodation or arrangement they are making in light of the pandemic.
For questions on this topic or any other tax-related questions for your business, please contact Priscilla Grant at (330) 253-5934 or pagrant@bmdllc.com.
---