Nation's First Conviction Under EKRA
Client Alert
March 3, 2020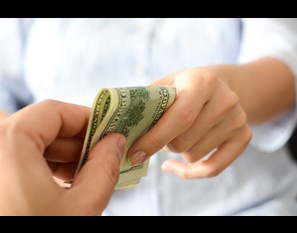 Last month, the Department of Justice announced its first ever guilty plea under the Eliminating Kickbacks in Recovery Act of 2018 ("EKRA"). This came following an investigation conducted by the U.S. Department of Health and Human Services, Office of Inspector General as well as the Kentucky Office of Attorney General, Medicaid Fraud Control Unit. The investigation uncovered that a Kentucky woman, Theresa C. Merced, had solicited kickbacks from a toxicology laboratory in exchange for urine drug testing referrals. She then lied about the misconduct and the kickbacks that she received when confronted by law enforcement. Thereafter, Ms. Merced attempted to cover her tracks by requesting an alteration of certain financial records.
Ms. Merced appeared before the United States Attorney's Office for the Eastern District of Kentucky and pleaded guilty to one count of violating EKRA, 18 U.S.C. § 220, among other charges. Sentencing in this case is scheduled for May 1, 2020 and Ms. Merced faces up to 20 years in prison and a maximum fine of $250,000.
On October 5, 2018, the Eliminating Kickbacks in Recovery Act of 2018 ("EKRA") was signed into law as part of the federal government's ongoing efforts to address and combat the nationwide opioid crisis. Like its predecessor, the federal Anti-Kickback Statute, EKRA established prohibitions against certain health care payment arrangements involving federal health care programs as well as instituted criminal sanctions for any statutory violation. What distinguishes EKRA, however, is that its authority applies to only certain entities including recovery homes, clinical treatment facilities, and laboratories.[1]
EKRA makes it illegal for any person, with respect to services covered by any health care benefit program (federal or private) to knowingly and willfully: (1) solicit or receive renumeration in return for referring a patient or patronage to a Subject Entity, or (2) pay or offer any renumeration to induce a referral to a Subject Entity or in exchange for an individual using the services of a Subject Entity.[2] A Subject Entity includes recovery homes, clinical treatment facilities, and laboratories. [3]
Penalties for a violation under EKRA can include a fine of not more than $200,000, imprisonment for not more than 10 years, or both, for each occurrence.[4]
For questions or more information about this topic, contact Jeana Singleton at jmsingleton@bmdllc.com or 330.253.2001, or feel free to contact any member of BMD's Health Care Practice Group.
[1] Reesa N. Benkoff, Esq. & Dustin T. Wachler, Esq., EKRA: Enactment and Implications of the SUPPORT Act's New All-Payor Federal Antikickback Law, American Bar Association (https://www.americanbar.org/groups/health_law/publications/aba_health_esource/2018-2019/march/ekra/).
[2] 18 U.S.C. § 220 (2018)
[3] Id.
[4] Id. 
---