2022 Healthcare Recap and 2023 Healthcare Check-Up
Client Alert
December 20, 2022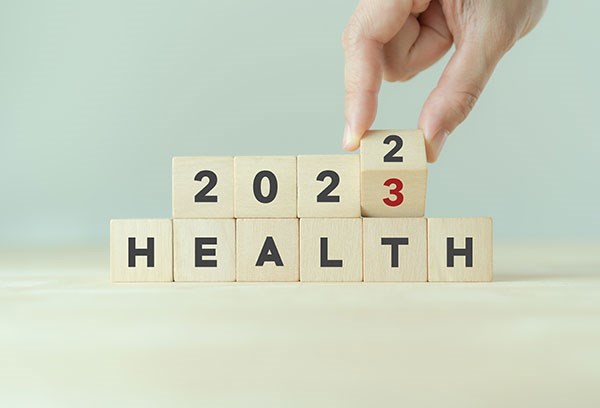 As the country begins to return to a new "normal" following the COVID-19 pandemic, there are many healthcare rules changing on both the federal and state levels as a result. Thus, it is important for healthcare providers and their employers to be aware of these changing rules, and any implications they may have on their practice.
Federal Public Health Emergency:
First, the federal Public Health Emergency ("PHE"), which was first declared by the Department of Health and Human Services ("HHS") in January 2020, is still in effect. It was last renewed on October 13, 2022, for another ninety (90) days.[1] However, HHS has stated they would provide at least sixty (60) days' notice that the PHE will not be renewed again.[2] Currently, there has been no such notification. As providers are aware, the PHE provided many waivers and flexibilities to providers and healthcare entities, especially related to telehealth, billing, and supervision requirements. Therefore, providers should be cognizant of any potential rule changes, and anticipate any changes to their practice structure that will need to be made once the PHE does come to an end, whenever that may be.
The Centers for Medicare and Medicaid Services ("CMS") has already started to assess which waivers and flexibilities will remain in effect after the PHE ends.[3] For example, the expansion of telehealth for patients with mental health disorders, and payment of COVID-19 vaccines for Medicare beneficiaries will remain in effect.[4] Providers can review the "roadmap" provided by CMS here, to see which waivers will expire at the end of the PHE, and which ones will stick around.
However, note that following the end of the PHE, the Consolidated Appropriations Act of 2022 has stated that there will be a 151-day transition period before certain telehealth flexibilities are phased out.[5]
Public Health Emergencies on the State Level:
In addition to the federal PHE, many states implemented their own public health emergencies. As a result, like the federal PHE, state laws regarding licensure requirements and the use of telehealth became more lenient. However, many of the public health emergencies implemented by the states have ended, or are ending soon, and providers need to be aware of what rules have changed as a result. For example, states that may have permitted out-of-state licensees to provide telehealth services to residents located in their state without obtaining licensure, are now starting to rescind these privileges. However, each state is different, and it is important for providers to review laws that govern licensure and registration in each state where a provider's patients are located.
The Stark Law & Profit Sharing:
The federal Stark Law implemented new changes to their profit-sharing rules for group practices, which went into effect on January 1, 2022.[6] Many providers were unaware of these rule changes, and as a result, are not yet in compliance. Essentially, when a group practice is determining what methodology to use to split overall designated health service ("DHS") profits among members, the same methodology must be used for all physicians in order to meet the ancillary exception.[7] However, each practice (i.e., specialty) of at least five (5) physicians within the group can have a different methodology than another group within the practice.[8] Providers can schedule a one-hour consultation with Amanda Waesch prior to the end of 2022 to review their existing compensation methodology.
No Surprises Act & Good Faith Estimates:
Additionally, as a part of the Consolidated Appropriations Act of 2021 – the No Surprises Act also implemented changes in 2022. In particular, starting January 1, 2022, providers were required to provide uninsured or self-pay patients with a "good faith estimate" of items or services scheduled.[9] This also extended to any patients who requested an estimate of the cost of services.[10] However, as a reminder, this does not include emergency services (i.e., air ambulance services), and, generally, applies to services that are scheduled at least three (3) days in advance.[11]
Preparing for 2023 Checklist:
Lastly, as providers and employers prepare for 2023, below is a checklist of some items that employers should review before the New Year:
Employment agreements;
Corporate documents (retirees, partners, new hires);
Employee Handbooks (there have been many recent changes);
Compliance Plans and HIPAA Compliance Plans;
Policies and trainings (especially if any were changed during the pandemic due to statutory updates);
Consent forms, financial policies, etc.
If you would like to set up a consultation to discuss any of these items, or have general questions about any of the other information provided in this Overview, please contact healthcare attorney Amanda Waesch via email alwaesch@bmdllc.com or phone: (330) 253-9185.  
This client alert was authored by BMD attorneys Amanda Waesch and Rachel C. Stermer.
[1] ASPR, Renewal of Determination That a Public Health Emergency Exists (Oct. 13, 2022), https://aspr.hhs.gov/legal/PHE/Pages/covid19-13Oct2022.aspx.
[2] The Secretary of Health and Human Services (Jan. 1, 2021), https://ccf.georgetown.edu/wp-content/uploads/2021/01/Public-Health-Emergency-Message-to-Governors.pdf.
[3] CMS, Creating a Roadmap for the end of the COVID-19 Public Health Emergency (Aug. 18, 2022), Creating a Roadmap for the End of the COVID-19 Public Health Emergency | CMS.
[4] CMS, Physicians and Other Clinicians: CMS Flexibilities to Fight COVID-19 (Aug. 18, 2022), https://www.cms.gov/files/document/physicians-and-other-clinicians-cms-flexibilities-fight-covid-19.pdf.
[5] HHS, Telehealth Policy Changes After the OVID-19 Public Health Emergency, https://telehealth.hhs.gov/providers/policy-changes-during-the-covid-19-public-health-emergency/policy-changes-after-the-covid-19-public-health-emergency/.
[7] Federal Register, Medicare Program; Modernizing and Clarifying the Physician Self-Referral Regulations (Dec. 2, 2020), https://www.federalregister.gov/documents/2020/12/02/2020-26140/medicare-program-modernizing-and-clarifying-the-physician-self-referral-regulations, p. 77564.
[8] Id.
[9] CMS, Frequently Asked Questions (FAQs) about Consolidated Appropriations Act, 2021 (Dec. 21, 2021), https://www.cms.gov/CCIIO/Resources/Regulations-and-Guidance/Downloads/Guidance-Good-Faith-Estimates-FAQ.pdf, p. 1.
[10] Id.
[11] Id. at 2.
---