Supreme Court Rules that Employers Must Show Substantial Increased Costs to Legally Decline Employees' Religious Accommodation Requests
Client Alert
June 29, 2023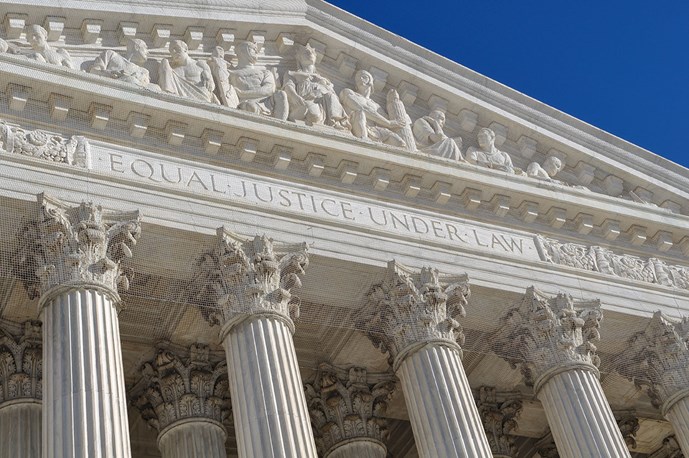 On June 29, 2023, the Supreme Court ruled in Groff v. DeJoy that under Title VII of the Civil Rights Act of 1964 ("Title VII") employers must show, in order to decline religious accommodations, that the burden of granting religious accommodations to employees will result in substantial increased costs in relation to the conduct of an employer's particular business, thus amending the prior, simple standard of a "de minimis" undue hardship.
Title VII requires employers to accommodate employees' religious practices unless doing so would impose undue hardship on the conduct of the employer's business. Prior to this recent decision, in interpreting what undue hardship means, courts have repeatedly applied a "de minimis cost" standard. Under that standard, employers merely needed to demonstrate that honoring an employee's religious accommodation would result in essentially any additional cost or hardship. Specifically, the Supreme Court noted that the de minimis cost standard could be satisfied in nearly any circumstance. The Supreme Court is now holding that employers must show an excessive or unjustifiable burden to legally decline religious accommodations.  
In navigating this tough new standard, it's imperative for employers to understand the risks of declining or failing to honor employees' religious accommodation requests. To demonstrate what does not count as "substantial increased costs" for employers, the Supreme Court explained that no undue hardship is imposed on employers by temporary costs, voluntary shift swapping, occasional shift swapping, or administrative costs. Consequently, employers who plan to deny an employee's religious accommodation request must be prepared to meet the tough burden of proving the business would face substantial increased costs due to such accommodations.
In its decision, the Supreme Court emphasized that employers may not reject a religious accommodation due to hardship attributed to animosity towards a particular religion. Further, Title VII requires employers to reasonably accommodate an employee's religious practice, and not merely show that it assessed the "reasonableness" of a possible accommodation.
In all, employers must carefully assess and examine religious accommodation requests and note that substantial increased costs must be present to legally decline religious accommodations under Title VII. This analysis should be conducted alongside the employer's employment attorney.
Should you have any questions concerning religious accommodation requests, please contact BMD Labor & Employment Partner and Co-Chair of its Labor & Employment Division, Bryan Meek, at bmeek@bmdllc.com. Thanks to Mercedes Sieg for her research and efforts with this Client Alert.
---