Healthcare Leadership Innovation Summit 2024
Lake Nona Wave Hotel, Orlando, Florida Feb 1, 2024 - Feb 3, 2024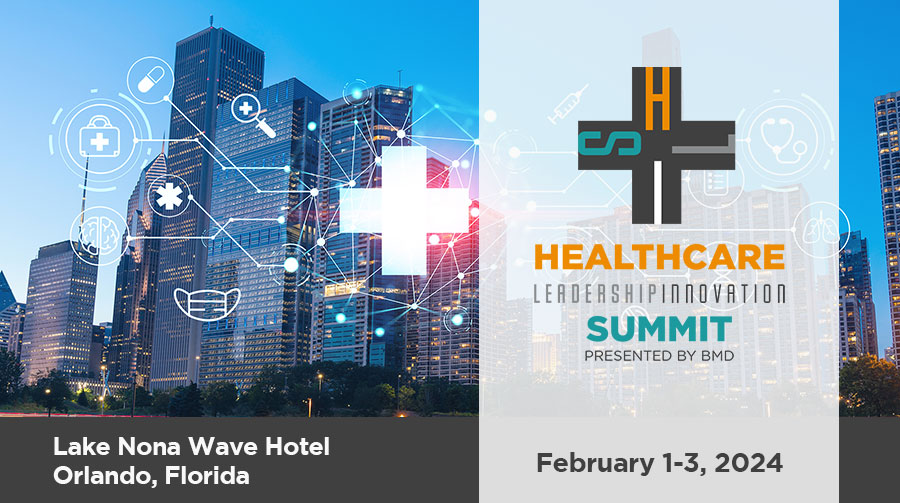 As a nationally recognized law firm known for its knowledge and experience working within the healthcare industry, BRENNAN, MANNA & DIAMOND is excited to announce that we are hosting our next Healthcare Leadership Innovation Summit on Thursday, February 1 through Saturday, February 3, 2024 at Lake Nona Wave Hotel in Orlando, Florida.
Registration
$495 per attendee if you register before October 1. Registration includes two (2) breakfasts, lunch, and snacks. Register Today.


The Summit's Distinction
The Summit is one of the unique opportunities that we provide to our clients and key strategic partners so that we can showcase our clients' leadership, innovation, and entrepreneurism. The Summit attendees include well-known healthcare industry leaders, key stakeholders, venture capitalists and pioneers.  


The Summit's distinction is offering exclusive networking coupled with cutting-edge program content in an intimate setting. The framework we have put together encourages and promotes one-on-one discussions and exclusive access that would otherwise take months to try to schedule on someone's already overbooked calendar. Through private meetings and brainstorming sessions, new and sometimes unexpected alliances are forged. There have been many successful partnerships which have been realized from the relationships cultivated at the Summit.
BMD's Healthcare Leadership Innovation Summit is where law and business come together to showcase success stories of BMD's clients. BMD serves as the connective catalyst - bringing together like-minded, diverse attendees spanning complementary industries for the ultimate networking experience. Register now to secure your spot!
Registration
$395 per attendee through September 30, 2023, which includes two (2) breakfasts, lunch, and snacks. Register Today.
$495 per attendee October 1, 2023 through January 10, 2024.


Location
Lake Nona Wave Hotel, Orlando, Florida


Hotel Room
The Wave Hotel will extend the BMD block room price of $279 + tax and fees to a limited number of attendees wishing to stay on a first come, first served basis.  
 

Sponsorship
For sponsorship information or to receive email updates, contact Sarah Lance at sllance@bmdllc.com or 330.253.1804.
A valid email address is required
---