BMD Client Spotlight: AxessPointe Community Health Centers
Client Spotlight
March 5, 2021


BMD is happy to share background on our client 
AxessPointe
.
Client Contacts:
Mark Frisone, Interim CEO
Jay Williamson, MD, Board President


Industry:
AxessPointe Community Health Centers is a federally qualified health center (FQHC) serving patients throughout Summit and Portage counties, including five current sites in Northeast Ohio: three in Akron, one in Kent and one in Barberton. As an FQHC, AxessPointe is a non-profit corporation that delivers primary medical, dental and preventive health services in medically underserved areas. AxessPointe also provides pharmacy, women's health and behavioral health services. Across all five sites, AxessPointe currently employs 130 total medical and administrative staff. In 2019, they served more than 21,000 individual patients, with more than 66,000 encounters. 


Founding Partners:
Ken Weiner
, MD, CEDS, FAED, Founding Partner and Executive Chairman, & Emmett Bishop, Jr., MD, FAED, CEDS, Founding Partner


Attorney Team:
Stephen Colecchi, Jack Diamond, Adam Fuller, Adrian Ribovich, 
Amanda Waesch


Legal Services:
The BMD team provides AxessPointe a full range of general counsel services including labor and employment, corporate compliance, regulatory compliance, billing and contract review. BMD also serves as a connector, presenting AxessPointe information on new programs and partnership opportunities to support them in meeting their mission and to grow programs and services provided to their patients. In addition, BMD provides the AxessPointe Board of Directors and Senior Leadership Team with consultation and advice on a number of management decisions and in board and management policy development; sharing best practice based in part on the experience of BMD attorneys who currently serve or have served in senior leadership roles at healthcare organizations. Throughout 2020, BMD provided advice and consulting to AxessPointe on COVID-19 related employment issues.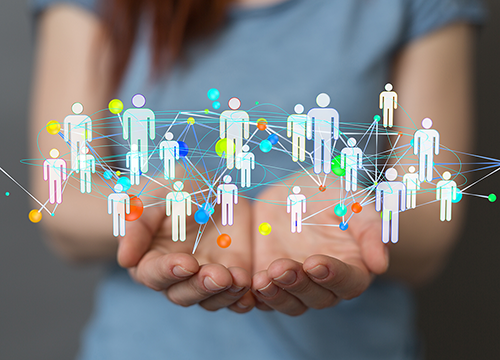 FQHC Funding Site Visit Success


The AxessPointe and BMD teams note their most successful joint project of the last 14 months was navigating and passing an incredibly involved and complex multi-day audit (including over 90 standards) conducted by the Health Resources & Services Administration (HRSA), which is crucial to funding. AxessPointe received a perfect score on their site visit!
To continue to receive funding, all FHQCs are subject to an on-site visit by HRSA at least once every three years. The purpose of the on-site visit is to provide an objective assessment of the services offered by the FQHC and to ensure compliance with the applicable statutory and regulatory requirements.
A total of 93 standards are reviewed as part of every site visit covering the 21 chapters of the Health Center Program Compliance Manual. Topics covered include Health Center Program Eligibility, Needs Assessment, Compliance, Board Authority and Board Composition. BMD was engaged to assist AxessPointe with this most recent site visit, which involved reviewing all contracts to which AxessPointe is a party, as well as reviewing many AxessPointe policies and procedures. Based on the BMD review, several of the contracts were updated and a number of amendments to the AxessPointe Policies and Procedures Manual were recommended and implemented. The results of the on-site visit were outstanding - AxessPointe was found in compliance with all provisions of the Health Center Program Compliance Manual.
Like many other businesses and non-profits, the pandemic did affect AxessPointe's intake in 2020, as patients were afraid to come into the facilities in person. Their regular community outreach and engagement, typically at large events, was halted due to COVID-19. Despite the challenges presented by the pandemic, AxessPointe is on track to meet its goals set for 2021. Exciting developments coming this year include an AxessPointe mobile unit and an expansion project at their Kent location. The mobile unit will allow AxessPointe to bring services (medical and dental) directly to the community. The Kent expansion will provide six additional exam rooms and an entire clinical care team to further serve the residents of Portage County. In addition, AxessPointe is establishing a strong partnership with Akron Metropolitan Housing Authority to provide services in their family and senior living communities.
"
We appreciate the partnership with BMD and their help with board management and policy development. Of note is a policy addressing board responsibilities drafted with the help of Mr. Colecchi. Our strategic plan calls for growth as we work on new site development and quality assurance to ensure the highest quality care for our patients. We look forward to a continued relationship with BMD."


-Dr. Jay Williamson, Board President, AxessPointe Community Health Centers, Inc.
---