BMD Client Spotlight: Brigid's Path
Client Spotlight
August 10, 2023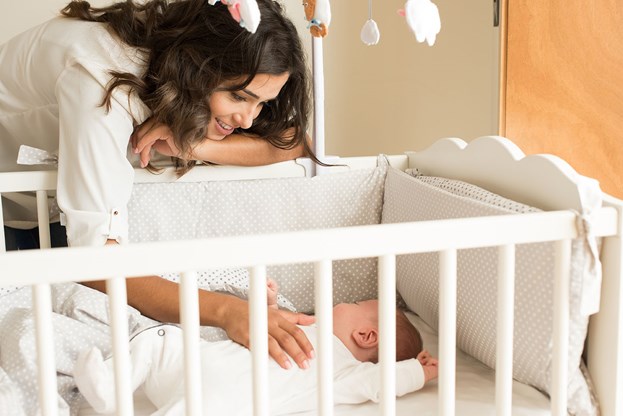 Brigid's Path is a residential infant care center that supports infants who are born exposed to addictive substances such as prescription medications, opioids, and other drugs. The first of its kind in Ohio, Brigid's Path is paving the way by providing the latest inpatient-level clinical care for babies and strengths-based family advocacy for moms and families. Brigid's Path's model results in excellent clinical outcomes for babies withdrawing from addictive substances, including shorter lengths of stay in clinical care and reduced dependence on phenobarbital and other medications used to help with withdrawal symptoms. Moreover, the Brigid's Path model has life-changing results for families; the non-judgmental strengths-based model of care coordination promotes parental skill-building, increases confidence, and meets moms where they are in their recovery journey.
Brigid's Path believes in the strength of families and that families can – and do – contribute to the successful treatment of babies in their care. Brigid's Path works with community partners to provide resources for moms to achieve the stability that will help them care for their children in both the near- and long-term. This model creates opportunities for babies to recover while their parents and caretakers get extra time to find the community supports and help they need to provide a safe home. The result? 81% of babies discharged in 2021 went home with family, and 85% avoided placement in the foster care system.
BMD Member Daphne Kackloudis has had the privilege of representing Brigid's Path almost since the organization's founder, Jill Kingston, was inspired to establish it. Daphne has helped change both federal and state laws to enable Brigid's Path's success, advocates for Brigid's Path with state agencies and legislators, and continues to provide everyday guidance and assistance to Ms. Kingston and her team. BMD Partner Ashley Watson works with Daphne and Ms. Kingston to create compliant policies and procedures, strategize funding options, and draft essential legislative language. Together, Daphne and Ashley develop and implement targeted federal and state public policy solutions that help move Brigid's Path towards a replicable business model.
Recent Noteworthy News
In a recent episode of NBC's Meet the Press, Senator Sherrod Brown mentioned Brigid's Path by name when discussing innovative options to combat the fentanyl deaths that are the result of the opioid epidemic that impacts thousands of Ohioans. Several years ago, Sen. Brown's administration sponsored – and Senator Rob Portman supported – federal legislation that Daphne helped craft to modify the Social Security Act to permit states to establish Medicaid-reimbursable residential care centers such as Brigid's Path. Prior to this change, there was no way for Medicaid agencies to pay for services provided to babies recovering from substance exposure outside of a hospital setting. With Ms. Kingston's commitment to making and maintaining relationships with federal, state, and local policymakers, Brigid's Path has become an invaluable resource for families affected by the substance use disorder crisis, a national model for cutting-edge care delivery, and a leader in prevention in the child welfare community. BMD is extremely proud to be entrusted with helping to make this a reality.
Additionally, Brigid's Path had a recent legislative win through the hard work of Daphne, Ashley, and Brigid's Path's lobbyists. House Bill 33, Ohio's two-year operating budget for state fiscal years 2024-25, signed by Governor DeWine on July 4, 2023, includes language that directs the Ohio Department of Medicaid to implement the Caring Recovery for Infants and Babies (CRIB) Act, the same law Senator Brown sponsored several years ago that provides coverage for healthcare services provided to substance-exposed infants in residential pediatric recovery centers and hospitals. HB 33 also directs the new Department of Children and Youth to establish funding for non-medical maternal and child health services administered by residential infant care centers serving infants born substance-exposed and their families. Lastly, HB 33 provides operational funding for Brigid's Path over the biennium. Together, this language is intended to provide a permanent source of funding for residential infant care centers like Brigid's Path in state fiscal year 2026 and beyond, allowing Brigid's Path to be replicable throughout the state.
Budget language intended to provide permanent programming and funding for Brigid's Path constitutes the successful culmination of the work Jill first hired Daphne to do eight years ago. Generating ideas for budget language that garnered bipartisan support from the Dayton delegation of the General Assembly as well as Governor DeWine is rewarding for Daphne and Ashley, and they look forward to collaborating with state agencies to construct the foundations for the programs and reimbursement.
---