David Scott & Amanda Waesch Promoted to Vice President Roles as Part of Continued Succession Planning
News Article
August 12, 2020
BMD has promoted Columbus Office Managing Partner David Scott and Executive Committee Member Amanda Waesch to the position of Vice President.
In a continued effort to cultivate succession planning for the firm, Co-Founder/Chairman Anthony Manna and Co-Founder/CEO Jack Diamond announced the latest firm promotions. "Since BMD's inception in 2000, it has always been a priority and a pledge to look ahead - and crucial to create intentional opportunities for success and growth," said Manna.
"David and Amanda will work closely with current President Matt Heinle, the office managing partners and BMD business team to ensure that our entrepreneurial spirit continues to evolve for our clients, attorneys and staff," said Diamond.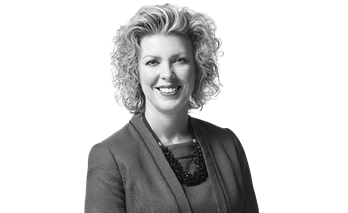 Amanda Waesch was elected to the firm's Executive Committee and appointed Business Development and Marketing Partner, succeeding Robert Hager, in late 2019. Amanda operates a national healthcare practice where her focus includes healthcare law, employment law, corporate law, and healthcare litigation. She advises a variety of employers, particularly healthcare providers, hospitals and physicians. Amanda chairs the firm's healthcare litigation team that manages reimbursement audits and appeals for healthcare clients, and is the founder and creator of BMD Gateway, a cloud-based, proactive risk management solution for employers. She is licensed in Ohio and Florida. Amanda serves on the board of National Society of Certified Healthcare Business Consultants (NSCHBC) as its Education Committee Chair, the HR/Leadership Advisory Board for The University of Akron College of Business Administration and the Executive Board of the Mount Union Alumni Association, in addition to chairing its Alumni Weekend and Awards Committee.
Amanda resides with her husband, Keith, and three children in Rootstown, Ohio where she is active in the community, currently serving as President of the Rootstown Local School Board.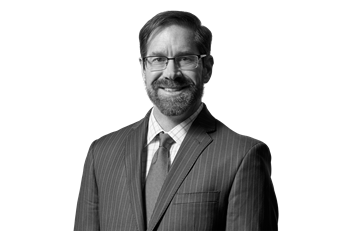 David Scott is the Managing Partner of BMD's Columbus office. He applies his skills as a litigator, arbitrator, mediator, and negotiator to resolve all manner of business, real estate, and construction conflicts. David's many career accomplishments include winning Central Ohio's largest jury verdict in 2011, being rated "AV® Preeminent™" by Martindale-Hubbell® (signifying "the highest level of professional excellence") and being a member of the Million Dollar Advocates Forum. David is also a LEED® Accredited Professional, reflecting his commitment to sustainability and green building. He represents numerous NYSE-listed global enterprises, for which he has developed proprietary litigation systems to accelerate workflow efficiencies. As an active member of his community, David was one of Columbus' Forty Under 40 in 2012, and he currently serves on the Resource Committee for the COGENCE Alliance – Central Ohio Chapter, and as the Director and Statewide Advocacy Chair of the U.S. Green Building Council, Ohio Chapter. David and his wife Daphne live with their children in Worthington, Ohio.
BMD set succession planning in motion in December of 2019, naming Tony Manna as Chairman, Jack Diamond as Chief Executive Officer and Matt Heinle as President. Member Justin Alaburda was appointed to Akron Co-Managing Partner along with BMD Founding Member Lee Walko. BMD also elected Jeana Singleton to its Executive Committee and appointed her as firm General Counsel, succeeding Lee Walko.
"Our expansion by attorneys and offices has been exciting, but we are also committed to growing and developing our people personally and professionally. In order to continue to be a thriving and successful firm for our clients, members, employees, and community partners, we felt it was crucial to create a sustainable succession plan with our next generation of leaders," said Matt Heinle, BMD President.

"I am truly excited to work alongside my partners, David and Amanda, who have proven themselves to be the types of leaders a team wants to follow," said Heinle.
---